Simon Martin, Technical Services Manager
I would imagine that we will see some changes to the IHT regime, but I hope they don't throw the baby out with the bathwater.

Some of the IHT exemptions provide for perhaps unnecessary complexity and I think it's likely that the budget may align with some of the suggestions by the recent OTS consultation.

For example, could we see them scrap the small gifts exemption, marriage exemption and perhaps even the normal expenditure out of income exemption in favour of one higher annual IHT exemption?

The current annual exemption is £3,000 p.a which can be carried forward only one year if not utilised – so scrapping some exemptions and increasing this up could be positioned as a 'simplification exercise' but the devil may be in the detail.

The big one to watch here is the normal expenditure out of income exemption – as this can provide for significant exempt gifting providing the various conditions are met.

Still, some of the conditions of this exemption can be quite subjective thus I can see that removing this would certainly allow for simplification from HMRC's perspective.

However, no increase in the annual exemption could really counter the loss of this particular exemption for certain clients – who would no doubt need to reconsider IHT planning.
---
John Albon, Taxation & Trust Specialist
It would appear that our new chancellor, Rishi Sunak, is taking aim at Entrepreneur's Relief in this year's Budget with plans to amend, or even scrap, the twelve year old legislation.
This follows discussions in the Conservative party last year and a mention in their election manifesto that the relief would be reviewed and reformed.
Mr Sunak's intention is to use the money saved, thought to be approximately £2.7bn, to pay for various unnamed public projects.
The current legislation allows entrepreneurs to sell their businesses, usually one man start-ups that have flourished owing to the skill of their founders, with only a 10% Capital Gains Tax (CGT) charge up to the £10m threshold, provided the business and its sale meets certain criteria. With the usual CGT rate for that level of gain being 20%, this represents quite a saving for those eligible.
So, a scheme with noble intentions; it was designed to encourage entrepreneurial spirit and to provide a benefit to those brave enough to start out on their own.
However, recent attacks on it, much like those on Business Property Relief, argue that it is now either flawed or not fit for purpose. What is not clear yet is whether the intention is to alter the benefit whilst retaining the ideal; maybe a reduced limit of £5m or lower, an alteration to the conditions needed to obtain the relief; or a total scrapping of the benefit itself.
Either way, those entrepreneurs who were hoping to use the relief to bolster retirement or exit plans may be disappointed come March 11th.
---
Chris Alford, Technical Officer
It is my expectation that, due to the lengthy and resource sapping process of Brexit, HMRC will be steering clear of complex, wholesale changes to the tax system in general.
It feels especially unlikely that bond taxation will be under the microscope.
We can however expect some clarification or alteration of the rules around Top-Slicing Relief.
Whilst this is a niche area which would likely have escaped attention during this busy period, HMRC's defeat in the First Tier Tribunal of the Silver case is likely to have spurred them into action.
In a wider context, I would have thought a lot of changes will be motivated by Brexit and maintaining the UK as an attractive place to do business.
Surely there will also be heavy reference to the Covid-19 outbreak, not just direct help for the NHS, but also measures to assist businesses affected most greatly by the general economic slowdown caused by the virus. I'm sure the airlines, for example, will want to see some fairly drastic changes to their tax burden in the wake of the collapse of Flybe.
---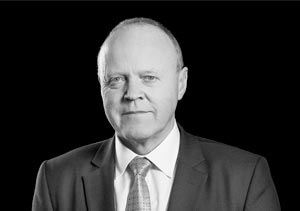 Steve Sayer, Technical Sales Manager
Are changes to the taxation of Family Investment Companies (FICs) in the Chancellor's sights?
It would appear so following HMRC's creation of a new unit to target the tax advantages afforded by FICs to their shareholders. Reports suggest that it is the inheritance tax implications and advantages of the structures that is the main focus of the new unit.
Often viewed as an alternative to making settlements onto trust, the FIC is an investment company designed to hold investments and offer estate-planning advantages.
They are designed so that different classes of shares can be held by different family members depending on the aims of the donor and the rights gifted to the donee.
A Potentially Exempt Transfer will be triggered if a gift of shares (capital or 'B' shares for example) is made to another individual or onto a bare/absolute trust and a chargeable lifetime transfer will result if the gift is by way of a settlement of the shares onto a discretionary trust.
Control of the company, its underlying investments and access to dividend income can be retained by the donor by holding classes of share with the required voting and/or income rights.
The FIC is currently an attractive proposition for the wealthy investor, especially as the gifts with reservation of benefit (GWRB) rules don't bite as they would certainly do with other assets but may not remain so if the current low levels of corporation and capital gains tax change.
Will the GWRB rules change or will changes to future tax rates have a major impact on their attractiveness? One to watch out for on the 11th?