WORKING IN PARTNERSHIP WITH UTMOST WEALTH SOLUTIONS
Our reputation has been built on a commitment to providing outstanding customer service
and exceptional financial products across an ever-changing and challenging financial landscape.
With a heritage of over 25 years in the international investment market, we have
acquired a wealth of knowledge and expertise.
Working together we can offer relevant choices and real flexibility to those looking to
manage and sustain their wealth over time.
Download our Natural Collaboration brochure to learn more about how we can help you and your clients.
MAKING YOU WELCOME
Our Welcome Team do just that. The ethos of the Welcome Team is to ensure that the right people with the right
skills and knowledge are on hand to issue business as quickly as possible. Working to fully understand each case,
the Welcome Team will assess and agree in advance any specific requirements. This means even very technical or
complicated cases can be handled more efficiently by parties that know what is required.
We're here to help with:

Application form completion

Source of wealth assessment

Territory decision guidance for non-UK applicants

Knowing your customer requirements

Technical and investment support

Illustration production
with the option of Isle of man and Ireland-based products, you can select the most appropriate product and
jurisdiction for your clients' requirements.
OUR VALUE ADDED SUPPORT
You can benefit from a range of value-added services: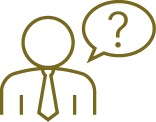 Dedicated face-to-face and office-based admin support

Technical sales and dedicated specialists available to you

We can attend your team meetings and run workshops that will assist with maintaining your technical knowledge
and CPD requirements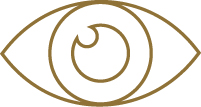 Client profiling, client solutions and planning ideas

Technical, legislation and regulatory briefings from our technical team

Delivery of educational presentation material to help meet adviser CPD requirements

Regular technical seminars that will keep you informed of tax and trusts technical developments

Taxation and trust teams can provide commentary on the terms of existing trusts including the tax positions and
the trustees' powers

The technical team can review the terms of existing trusts and can discuss with you the option of appointing a
professional trustee.
If you do not have a terms of business with us, you can obtain one by contacting our welcome team welcome@utmostwealth.com